The vineyard of Coste-Moynier is first constituted of 35 ha in one piece around the estate, on an exceptionally exposed hill.
The vineyard is deeply marked by the nature of its soils and its geological history which takes it back to the Quaternary era.
The estate, due to its geographical position, has one of the most beautiful view in the region. The foothills of the Cévennes to the North West, the view of Mont Ventoux, the Alps, the Pyrenees and the sea in good weather.
But the hill is windy! Mistral and Tramontane rule and force the vines to develop according to their prevailing force.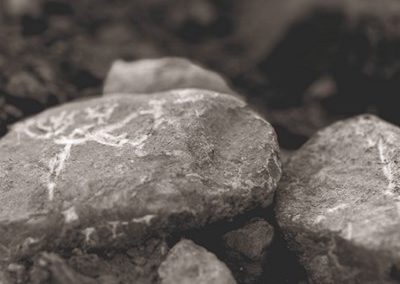 A villafranchian soil of large rolled pebbles
The culture of the vine is made difficult because of the large number of stones.
However, this mixture of gravel and clay limestone soil with allows good permeability and an intenseorganic life.
During summer and hot weather, these buried pebbles retain pockets of water, while the surface pebbles restore heat at night.
This creates the perfect conditions to obtain optimal phenolic maturity on iconic grape varieties like Syrah, Cinsault, Carignan, Grenache, Mourvèdre …
Mourvedre, exceptional potential
The marine influence and the Villafranchian soil create a complex wine, which is the pride of the Domaine. At Coste-Moynier, Mourvèdre is king.
They say that Mourvèdre needs its roots in the sea and its head in the wind. Here, the Villafranchian soil and marine influence give exceptional aroma and flavours.
Mourvèdre is a grape variety for connoisseurs which produces wines of great complexity, made in the pure tradition of great red wines.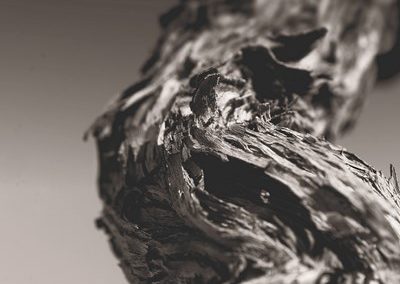 Two ways of pruning the vine
Both Guyot and Royat's bilateral cordon pruning are used and ensure good control over yields, with
an average of 35hl / ha.
All the plots benefit from mechanical work with 3 regular annual plowings.
Design par Brain Factory - Crédits Photos © Olivier Diaz de Zarate et Unsplash
L'abus d'alcool est dangereux pour la santé, à consommer avec modération.